What We Offer: Social Tennis
The Mount Pearl Tennis Club offers a number of social tennis opportunities.
Club Mixers
Club mixers are drop in play opportunities for anyone to come and play with a group of people. We may play a particular type of tennis (singles or doubles), or for particular audiences (new players, advanced players, partners, etc). For doubles, teams are often "mixed up" throughout the evening to allow lots of opportunity to play with and against a number of different people. Mixers are not leagues or tournaments, and are not as competitive as a normal match. It is a great way to learn how to play tennis, and meet some new people.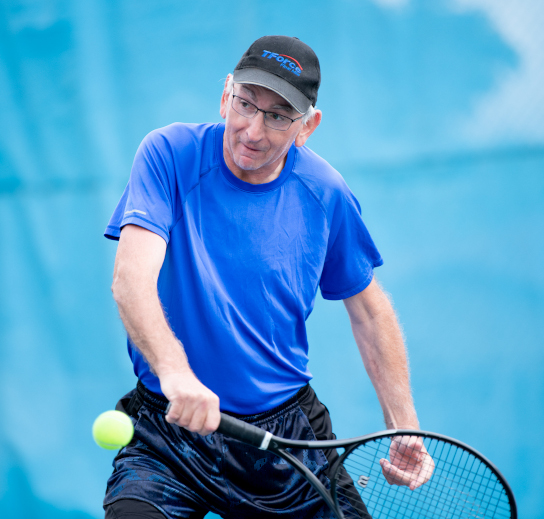 For 2022, the following mixer events are being planned. The Ideal Skill Level below indicates who the session is aimed at. For the best experience, you should pick mixer events that suit your skill level, but anyone is welcome to drop down unless otherwise noted. The schedule for each mixer will be released as soon as available:
Beginner Co-ed Doubles - Doubles play for individuals new to tennis.
Introduction Singles League
The introduction singles league is a co-ed league aimed at players new to tennis. Play is directed by a volunteer, so a full understanding of the rules is not required to participate. While matches are somewhat competitive, they are still very social in nature as everyone is getting familiar with the rules, etiquette and flow of a tennis match.
Introduction Singles League - Social singles league for players new to tennis.
Lessons
The club offers group lessons to juniors and adult players. This is a great, low-pressure environment to learn the fundamentals of tennis, and improve your play.
You can learn more on our Lessons page.