What We Offer: Lessons
Group Lessons
As part of a junior membership, or as an add on to an adult membership, the club offers group lessons.
Junior Lessons
Click here to see our junior lesson times and slots for the 2022 season.
Junior lessons are included as part of Junior membership. Junior lessons are grouped based on age. A number of coaches and assistants provide fundamental movement and tennis instruction for children of all skill levels. As part of the junior lesson program, members receive two 50 minute lessons per week, as well as an optional "fun Friday" session where the focus is on tennis games, non-tennis activities, or tennis match play for older juniors.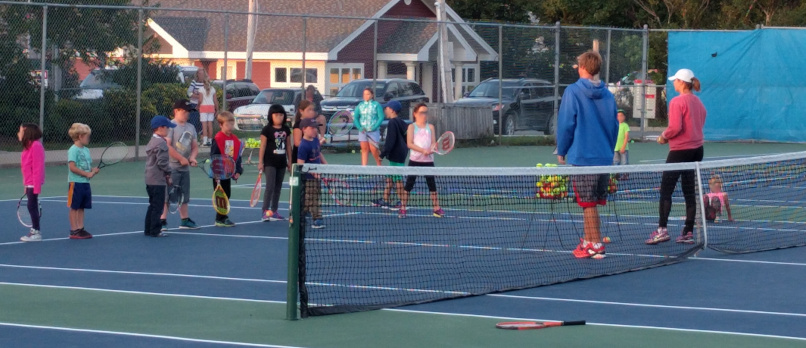 Adult Lessons
Adult lessons are an add-on available for adult memberships. Adult lessons are grouped based on skill level, with a beginner lesson to teach the fundamentals of play, and to progress to consistent rallying with similarly skilled players. The advanced lessons focus on more advanced shot development and advanced tennis drills.
Adults receive two one hour lessons per week.
Private Lessons
Some of our club coaches also offer private lessons. There are not provided by the club, or funded by the club. Individual members can contact our club coaches below for more information about their private lesson offerings. This page is updated each season in mid-June with the club coaches for the upcoming season.
Contact Information
Biography

Thomas Hawkins
Email: thomas@thehawkinsfamily.ca

Thomas has been playing tennis since 1997 and became certified as a Tennis Instructor from Tennis Canada in July 2015. Thomas led the adult group lessons at the Mount Pearl Tennis Club in 2021. Thomas is available for private or small group lessons from individuals looking to improve their game, or for beginners new to tennis.